JMS-Screens
The Screens module provides a versatile way to combine windows, doors and screens in any combination. This allows you to customise or bespoke more complex joinery items.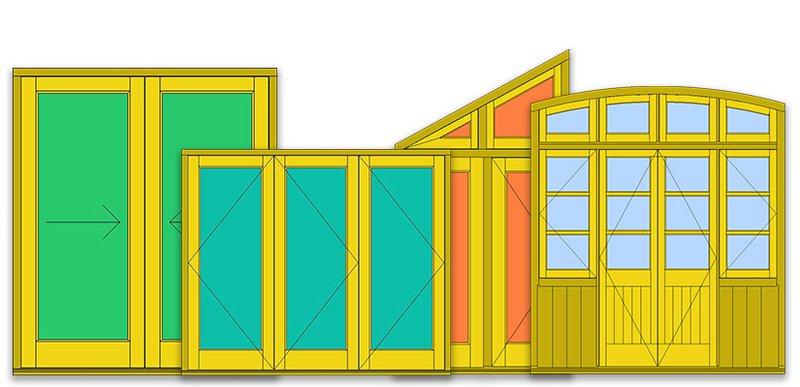 JMS Screens example
Template driven for speed of use, you still retain full control to design custom screens for one offs or heritage items.
Key Features:
Any combination of windows and doors together
Includes doors with sidelights and wing-lights
Ideal for barn conversions over two storeys
Sliding and bi-fold doors
Save templates of screen shapes for future use
Non-rectangular items, such as arches, circles, triangles, curved lattice bars and more ...*
Any section size of any component can be changed to allow for a one off bespoke (known to some as custom, heritage or fenestration) screen
Automatic U-Value Calculator included with JMS Support*
All printouts (quotes, cutting lists, supplier reports, etc) available as soon as item is displayed. NO rekeying necessary.
*Requires a valid support and maintenance contract and V3 additional software
From initial enquiry to completed item, JMS follows the complete job cycle.