JMS Stairs / Staircases
JMS Stairs is our stair / staircase design software module that allows you to design bespoke (custom, heritage) staircases quickly and easily. Email your customer a 3D viewer for approval, with ability to rotate through 360 degrees. Calculates costs and timings. Provides cutting lists and supplier orders. Full documentation without any rekeying of data. Point and click technology makes JMS easy to use while retaining full control of bespoke changes.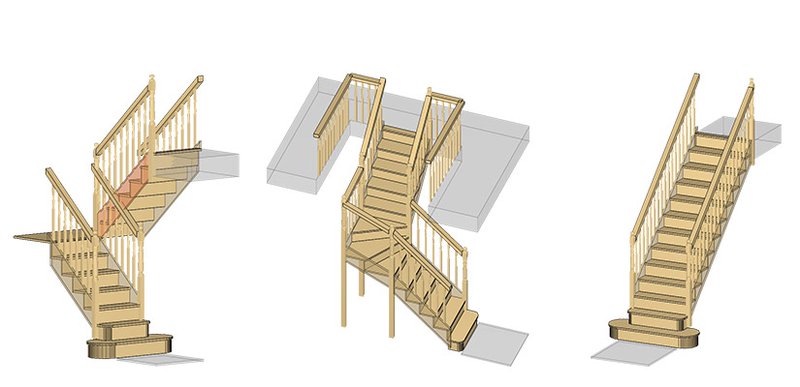 JMS-Stairs links with all the other modules of JMS providing consistent documentation and a single quotation for all items in the job. Provide detailed printouts for the workbench joiner with drawings showing construction of shaped strings and winders.
Using JMS machine output link directly to your CNC machine. Talk to us for more details.
Key Features:
Template driven for speed
Flexible to design bespoke (custom, heritage) styles of stairs
Checks compatibility with current building regulations
3D view of stairs with ability to rotate and see from different angles
Ability to take a snapshot of the stair image to ensure the best angle to use in your estimate
Email a 3D viewer of your customer's staircase to them
Entering stair well sizes allows JMS to design staircase to specified template
link to CNC machines using the CNC software link (JMS-machine output module)
All types of stairs are supported.
Straight runs
Left/right turns
Quarter turns
Half turns
Straight with turns
Other types too
All bespoke custom sized